if you were not looking for the most comfortable and most harmonious accomodation possibility at the nicest part of the most dinamically developing and most amusing holiday resort situated on the sunnier side of Middle-europe's largest fresh-water lake, then please click, because you have mistaken the direction.

The Rufus House was recently renewed. the house is surrounded by a nice garden and behind the house a cooling swimming-pool took place. The interior of Rufus House is furnished stylishly and it consists of three separate units: at the lower story there are two apartments with 2 doubles for 4 persons each, provided with a livingroom together with the kitchen and a terrace. at the second store there is an apartment for 6 persons, with 3 doubles (with separate bathrooms for each bedroom) with a big common livingroom together with the kitchen. to the south and to the north side the apartment has two terraces for more comfort furnished with wooden garden furniture. The rooms are very well equipped and outside in the garden there is a possibility to barbeque at open fire place. We also think of the families travelling with little children. We can provide you with a crib and feeding-chair.
The Rufus House can be found on the "golden beach", in a street surrounded by old sycamores, close to all main sights in town.
The Beach House can be reached with a 5 minutes walk, the one and only sandy beach and the best restaurants of the town are within 200 metres distance from the house, and by a few minutes walk you will find yourself on the beach promenade with its colourful little shops likewise at the port of siófok and the railway station. about the programmes and excursion possibilities you can find up to date information on the official web page of Siófok.
siofok.hu
If you like our apartment, please write us a message or get in touch! You can find our contact info down below.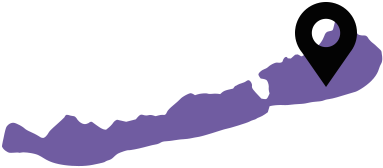 H-8600 Siófok, Batthyány L. street 66.
(36) 20/ 929 4 929
Thank you for your message!
Sending your message was successful and we will reply to it as soon as possible!